The easiest way to reduce the size of your video file while maintaining its quality is to download a great little application called Miro. Miro is free, compatible with Mac and PC, and makes compressing your videos as easy as drag and drop.
Click on one of the links below to start downloading your free Miro software.
After downloading and installing the software follow these steps to compress your video.
Drag and drop the video(s) to Miro, or navigate to the folder in which they are located: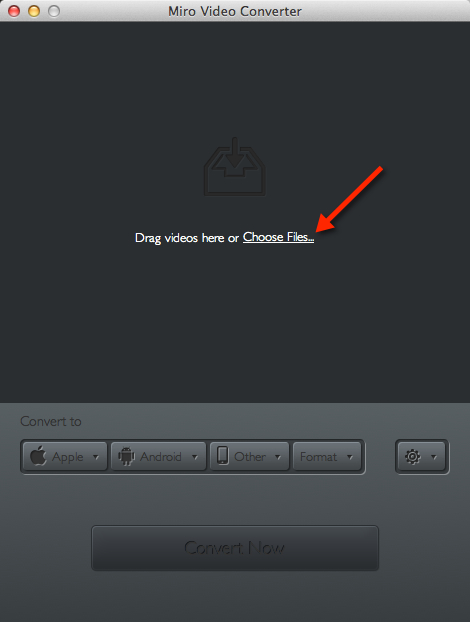 Click on Format, select Video, and then MP4: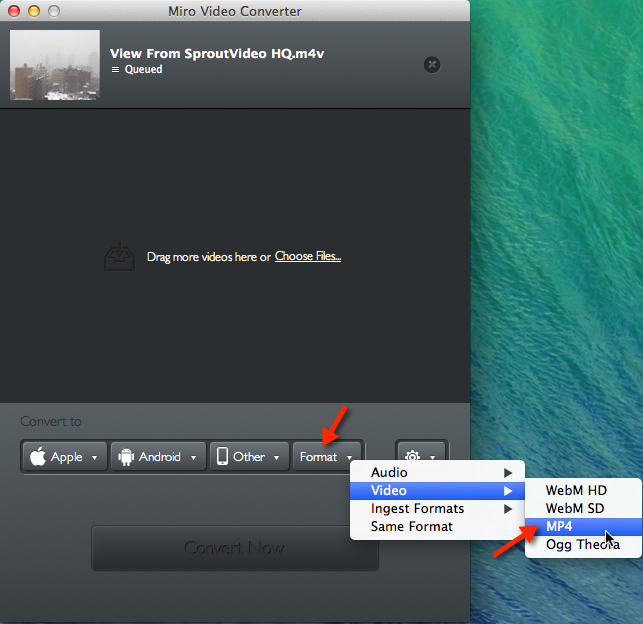 Click Convert to MP4: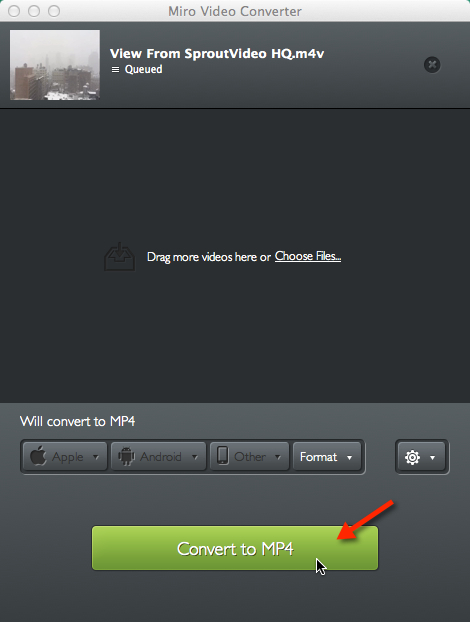 If you are unsure of where to find the finished file, click on "Show File," or the Gear drop-down, and select, "Show output folder":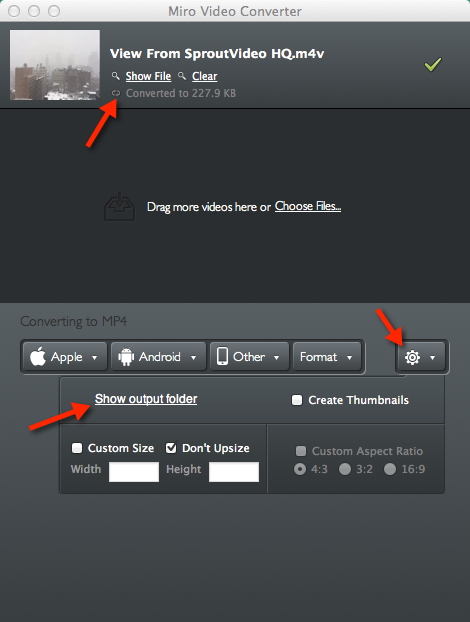 Your converted file is now ready to upload to your Yondo account. For additional details on video compression, please refer to our help article on Video Compression Guidelines.